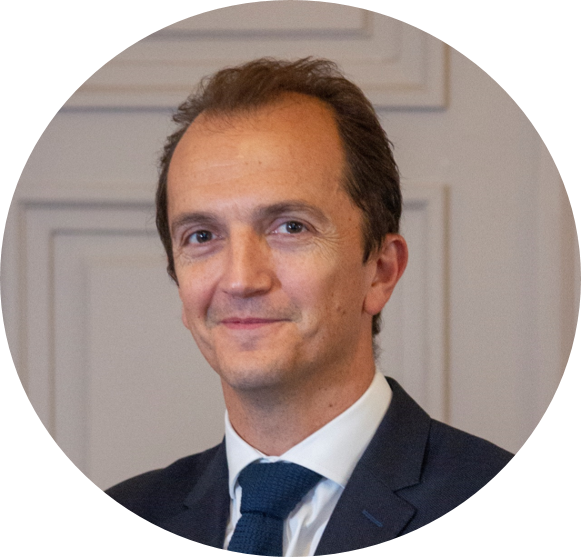 Sylvain Goyon
CFA Strategist
We are updating our large cap convictions list. At the start of 2020, marked by a widespread easing of major risks (macroeconomic, global trade, political), we are betting on the market questioning the record valuation of growth. We are therefore focusing our stock selection slightly more on value. Additions to our list: Accor, Atos, EDP, JC Decaux, Nexi, Subsea 7 and Unicredit. Withdrawals from our list: Air France, AstraZeneca, Cap Gemini, Carrefour, Engie, Icade, Michelin, Rolls Royce.
At the start of 2020, a slightly more value-focused bet despite everything
Whilst the start of 2019 was marked by investor concerns, the subsequent market performances were spectacular. In short, fears of a recession in the US failed to materialise, largely due to the Fed's capitulation. In Europe, the German industrial recession did not erode global activity, once again largely thanks to the abandoning of the expected monetary normalisation, although this was not the only factor. In both the US and Europe, the momentum of the labour market and consumer spending have underpinned robust consumption. Lastly, while the Chinese slowdown is confirmed, it is no longer of real concern following the resumption of a "constructive" trade dialogue with the US.
In this context, the baseline scenario of ODDO BHF's economists is that of a continued easing of tensions on all fronts in 2020. Whilst the global economy continues to decelerate (2.9% in volume terms vs 3.1% in 2019), this will resemble a "soft landing" during which the eurozone will fare well in relative terms. According to our economists Bruno Cavalier and Fabien Bossy, Europe will probably be the only continent to experience growth (albeit marginal) in its level of activity in 2020e vs 2019 (+0.1% GDP to 1.3% vs 1.2%), whilst the other regions seem set to remain on a downtrend.
This scenario appears to be taking shape at this stage. The most recently published European manufacturing PMIs (24 January) are picking up, the risk of early parliamentary elections (which would have a strong probability of bringing Matteo Salvini back to power) is receding following the victory of the democratic party in the emblematic region of Emilia Romagna, and Brexit is progressing without drama. In the US, growth remains robust and the central bank is unanimously committed to pursuing accommodative policies. Finally, the budgetary floodgates could open to finance the energy transition in the face of the climate emergency.
Consequently, only an unforeseeable major event such as a "black swan" could derail the prevailing optimism. The viral epidemic detected in China has several disruptive characteristics (major impact on business activity, exchange of goods and commodities, initial valuation difficulties) that could, in the short term, negatively affect risk appetite and market trajectory, pushing profit taking after a sharp rise in valuations. That said, even though the WHO declared a global health emergency last night, mortality remains low compared to SARS (and seasonal flu) and contagion outside China relatively limited. Thus, we believe that this episode, without any major deterioration in the coming weeks, should result, as with SARS, in a marked rebound in the markets following its conclusion. There are ways to exploit this outlook.
Thus, the return of better visibility could lead investors to question the valuation premium attributed to growth stocks. Our selection therefore takes on an opportunistic "value" colouring, without straying too far from traditional quality criteria (free cash flow, balance sheet quality).
Disclaimer
Disclaimers for Distribution by ODDO BHF SCA to Non-United States Investors:
This research publication is produced by ODDO BHF Corporates & Markets, a division of ODDO BHF SCA ("ODDO"), which is licensed by the Autorité de Contrôle Prudentiel et de Résolution (ACPR) and regulated by the Autorité des Marchés Financiers ("AMF").
The research, when distributed outside of the U.S., is intended exclusively for non-U.S. customers of ODDO and cannot be divulged to a third-party without prior written consent of ODDO. This document is not and should not be construed as an offer to sell or the solicitation of an offer to purchase or subscribe for any investment. This research has been prepared in accordance with regulatory provisions designed to promote the independence of investment research. "Chinese walls" (information barriers) have been implemented to avert the unauthorized dissemination of confidential information and to prevent and manage situations of conflict of interest. This research has been prepared in accordance with French regulatory provisions designed to promote the independence of investment research. The recommendation presented in this document is reviewed and updated at least quarterly following each Quarterly Report published by the issuer that is the subject of this Research Report.
At the time of publication of this document, ODDO and/or one of its subsidiaries may have a conflict of interest with the issuer(s) mentioned. While all reasonable effort has been made to ensure that the information contained is not untrue or misleading at the time of publication, no representation is made as to its accuracy or completeness and it should not be relied upon as such. Past performances offer no guarantee as to future performances. All opinions expressed in the present document reflect the current context which is subject to change without notice. The views expressed in this Research Report accurately reflect the analyst's personal views about the subject securities and/or issuers and no part of his compensation was, is, or will be directly or indirectly related to the specific views contained in the Research Report. This Research Report does not constitute a personal recommendation or take into account the particular investment objectives, financial situations, or needs of individual clients. Clients should consider whether any advice or recommendation in this research is suitable for their particular circumstances and, if appropriate, seek professional advice, including tax advice.
This Research Report is for institutional investors only. It may not contain information necessary for others to make investment decisions. Consult your financial adviser or an investment professional if you are not an institutional investor.